I love when they surprise visit me! I'd had a bad day today...down most of the day with a migraine. So it was a pleasant surprise tonight when Bre and Landon stopped in for a visit with Mimi. He saw the flowers in the corner and decided he wanted to take some pictures with them. I've been shooting so much outdoors lately that i was pretty rusty with the lights *grins*.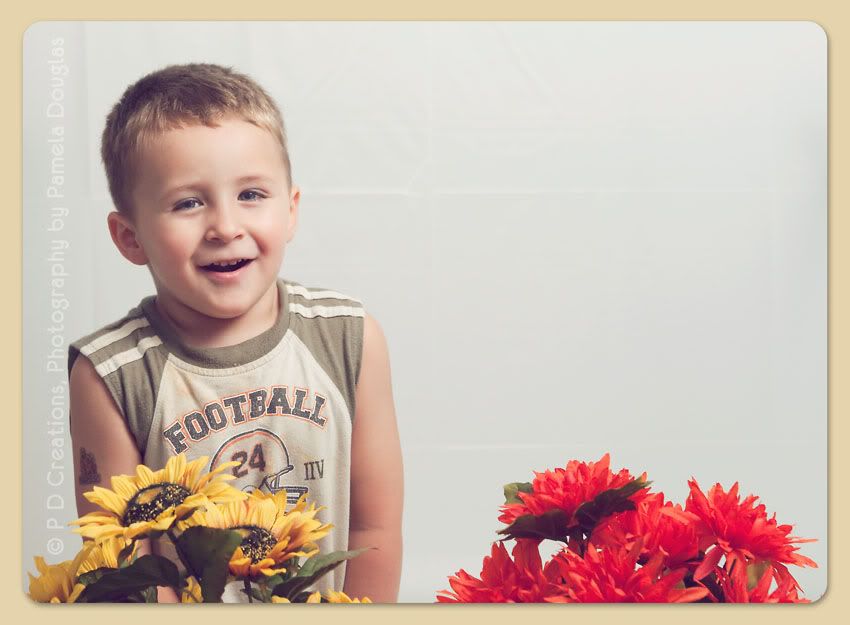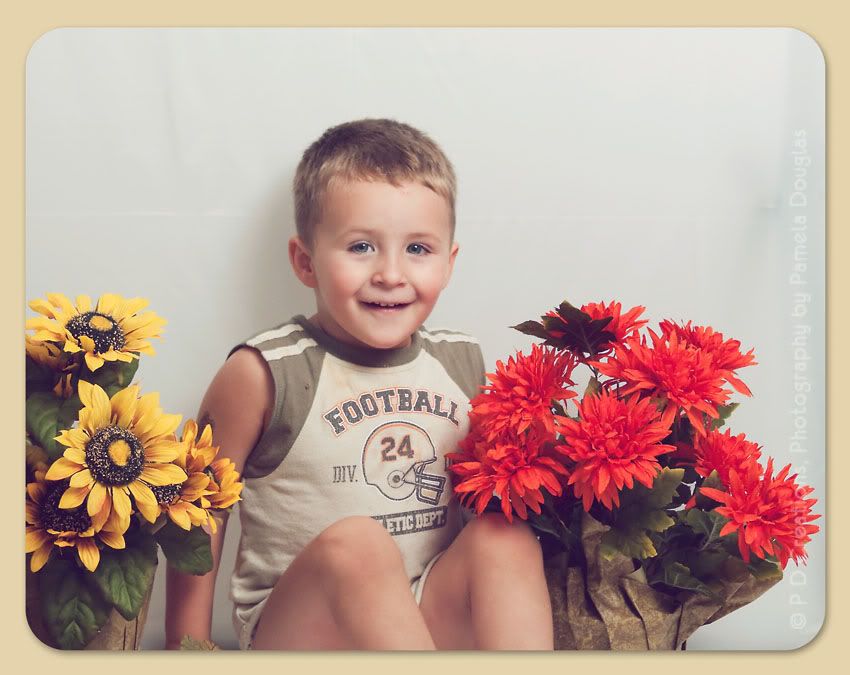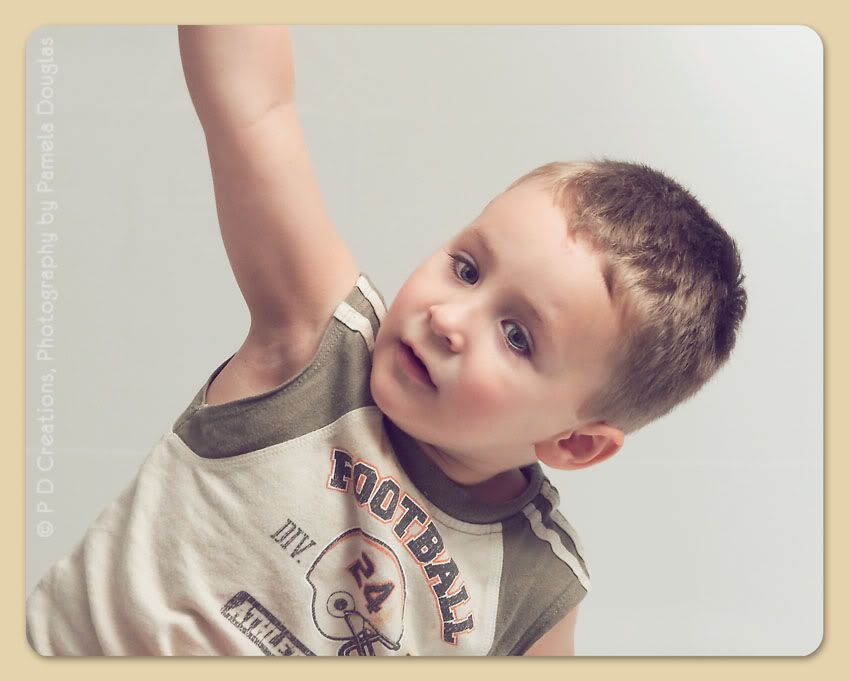 Tomorrow is going to be a busy day. I plan on starting on the kitchen. gonna paint the cabinets and walls. I'll take a few before and afters. Then it's on to the bedroom to load up some clothes I don't wear anymore and try to make the room livable again *grins*. We shall see!
Have a great evening!
Pin It